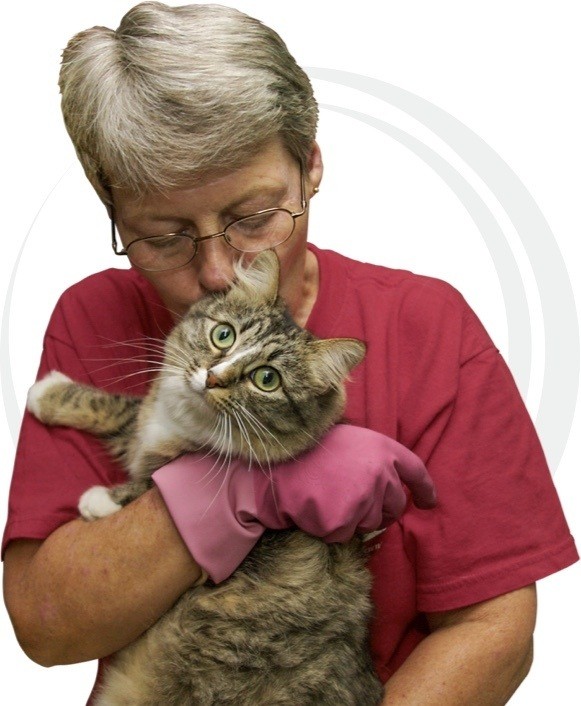 What do volunteers do?
RedRover offers volunteer opportunities to directly care for animals in crisis at a temporary emergency shelter and to prevent animal cruelty before it starts, leading to a kinder and more compassionate world for all.
Our volunteers help care for animals who have been rescued from crisis situations, such as natural disasters and cruelty cases, through the RedRover Responders program. Our RedRover Readers volunteers read with children and promote empathy toward animals and people. We also have opportunities for people to make a difference by becoming a Media Volunteer Person, volunteering as a Board Director or contributing in everyday ways like helping at our Sacramento office and coordinating youth service projects.
RedRover volunteers are passionate about making a difference for animals, ensuring that wherever possible, animals get a second chance at living happy, healthy lives with people who love them.
Testimonials
To be able to see the difference RedRover makes in the lives of animals (and humans) is not only heart-warming, it's the essence of what volunteerism is all about.

RedRover Responders Volunteer

[The RedRover Readers training] absolutely changed the way I teach, interact with students, and frame my thinking. I LOVE it!

RedRover Readers volunteer and trained teacher

The impact RedRover has had on me is showing it's not just people putting their opinions out there, it's real people working, taking days off, driving, flying, getting down and dirty… It's a great thing to be a part of.

RedRover Media Volunteer Person

Becoming a board director has been a great opportunity for me to be more involved with the programs, staff and other volunteers who share my passion with this amazing organization

RedRover Board Director