RedRover Responders Volunteer Training
Our specially trained RedRover Responders volunteers shelter and care for displaced animals
Online volunteer training is now available!
In-person RedRover Responders Training: Marietta, GA
Saturday, September 16, 10 a.m. - 2 p.m.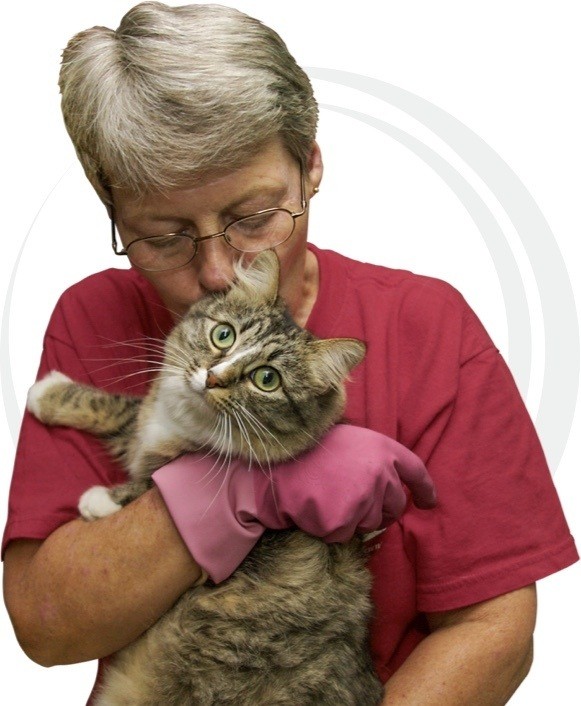 Our specially trained RedRover Responders volunteers provide a range of hands-on care and support for animals in crisis, including: temporary shelter and care for animals displaced by natural disasters and rescued from cruelty conditions, such as puppy mills or hoarding cases; assist in communities with an overpopulation of homeless animals; support pets of domestic violence survivors by building pet housing at DV and animal shelters. The duties that volunteers may perform while on deployment:
Feeding animals and cleaning cages.
Trapping community cats to be spayed or neutered and vaccinated prior to re-release.
Walking, grooming and socializing the animals.
Organizing supply donations.
Reuniting animals with owners.
Assisting with veterinary exams and care.
Installing pet-friendly flooring, fencing, and other construction and pet enrichment needs at shelters.
Once a volunteer has successfully completed our training program they are added to our volunteer roster and will be notified via email when there is an opportunity to deploy with the RedRover Responders in their state or region.

See a list of our past deployments >
Qualifications:
– Required –
Age 18 years or older.
An email address that you check regularly and access to the Internet.
Current tetanus immunization.
Complete FEMA course IS-100c.
Complete the volunteer training online or in person.
Agree to the RedRover Responders Code of Conduct.
– Highly Recommended –
Complete 50 hours of animal handling, preferably at your local shelter or through a rescue group (may be completed after training).
Able to withstand the physical demands of deployments, including ability to lift at least 40 pounds, and stand, kneel or bend for long hours in varying temperatures and conditions.<l/i>
Step 1:
Complete Training

Self-paced, free training will take about 2-3 hours to complete.

Join our list to be notified of future in-person workshop opportunities.
Step 2:
Complete FEMA IS 100c

All RedRover Responders volunteers must complete the self-paced FEMA IS-100c, an introduction to the Incident Command System, prior to your first deployment.
Step 3:
Stay Connected

Once you complete the online training you will receive a welcome email from RedRover staff with further details.
RedRover relies on the generosity of businesses, nonprofits, animal shelters and others to offer space to host our workshops. If you represent an agency or organization that wishes to host a volunteer training workshop, we invite you to learn how you can bring a workshop to your venue.
Check out our FAQs to learn more about volunteering.