Nicole Forsyth
PRESIDENT AND CEO
---
As the President and CEO, Nicole keeps RedRover vigilant for ways to improve the lives of animals far into the future. She holds Master's degrees in Communication and Animal Biology, with a welfare focus, and a Bachelor's degree in English and Education.
Erin Bialecki
DIRECTOR OF DEVELOPMENT
---
Erin manages the transactional aspects of the donor experience and supports the team in raising funds that grow RedRover's programs and operations. She loves sharing with animal-loving donors how their support of RedRover has made an impact in the lives of animals, particularly through the On-Call Angel program.
Katie Campbell
DIRECTOR OF COLLABORATION AND OUTREACH
---
Katie brings to RedRover her enthusiasm for community work along with her love of animals. She earned her Bachelor of Science degree in Sociology and Criminal Justice from Lees McRae College and Master of Arts degree in Sociology from California State University, Sacramento. Katie loves telling the world about RedRover and supporting an organization that is dedicated to supporting the bond between humans and animals.
Athena Cardiasmenos
PROGRAM ASSISTANT
---
Athena is a Program Assistant for RedRover's Relief program, providing case management for urgent care grants. Her background in animal welfare led her to earn a Master's degree in Social Work and a graduate certificate in Animal-Assisted Social Work from the University of Denver. Athena is passionate about supporting the deep, complex bond that people have with their pets.
Olivia Carpenter
ADMINISTRATIVE ASSISTANT
---
Olivia pairs more than eight years' experience working in the veterinary field with a Bachelor of Arts degree in Psychology to support the RedRover team and its mission. She deeply believes in being kind for kindness' sake and is proud to be part of an organization whose values so closely mirror her own.
Tanya Cook
ADMINISTRATIVE EXECUTIVE ASSISTANT
---
Tanya brings 10 years of experience to support RedRover's administrative efforts. A Sacramento native, she is honored to work with a local nonprofit that brings attention and care to the well-being of animals and the community. As a lifelong lover of animals herself, Tanya feels right at home working with other animal enthusiasts and takes great pride in her work knowing how much community support and care goes into each of RedRover's programs.
Caty Franco
PROJECT MANAGER
---
Caty is a Project Manager at RedRover, managing projects for RedRover Readers, Kind News magazine, communications, technology, and development. She is passionate about leveraging technology and education to communicate the power of the human-animal bond. Caty earned her Bachelor's degree in Anthropology with a minor in English at the University of California, Los Angeles.
Keleigh Friedrich
DIRECTOR OF COMMUNICATIONS
---
Keleigh combines her passion for storytelling with her lifelong love for animals in her role at RedRover. She earned her Bachelor of Arts degree in English from the University of California, Berkeley, and her Master of Fine Arts in Creative Writing from Mills College.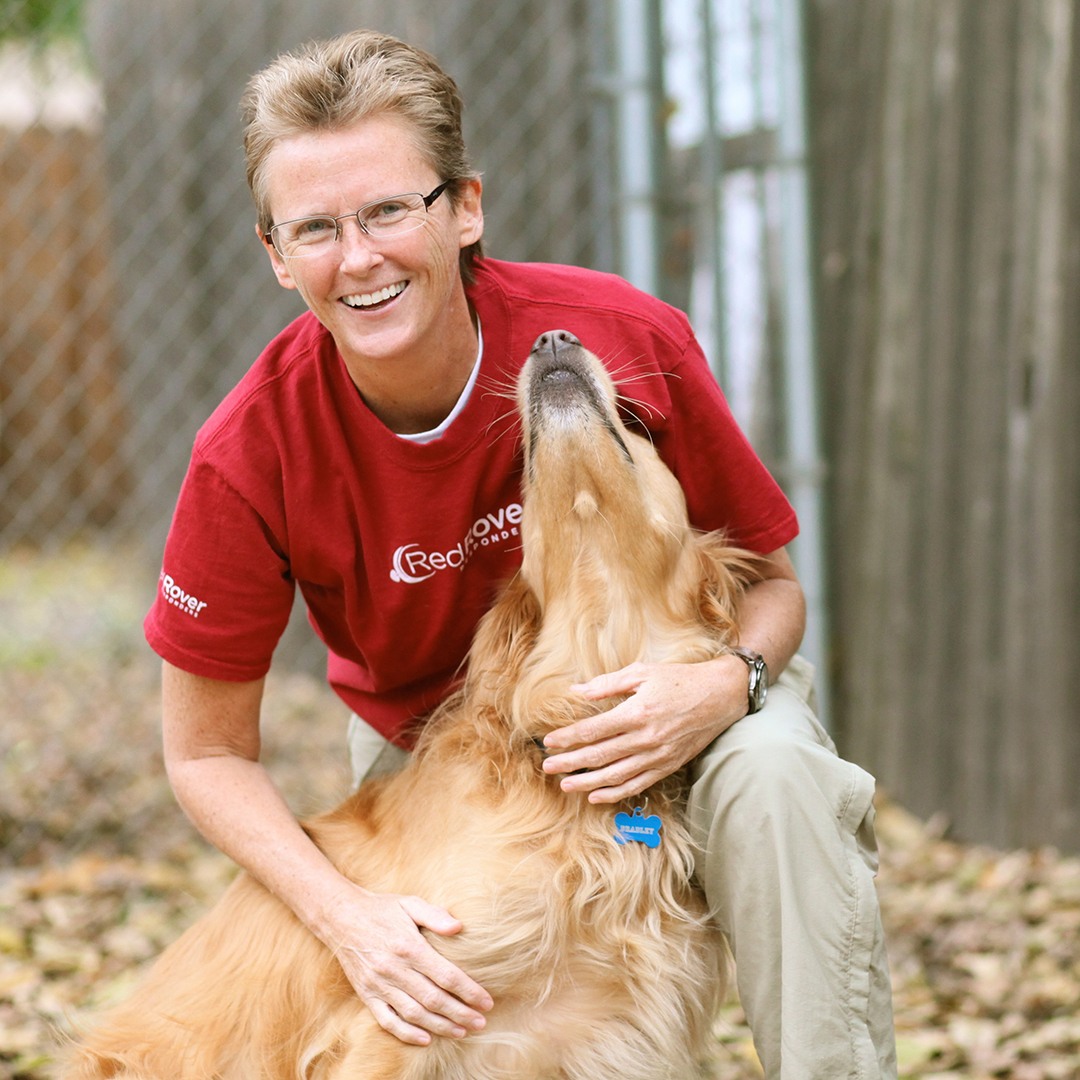 Beth Gammie
DIRECTOR OF FIELD SERVICES
---
Beth leads the RedRover Responders program by monitoring disasters and other emergencies for deployment, managing requests for our assistance and serving as our Team Leader in the field when animals are in crisis. She earned her Juris Doctor degree from the University of Illinois and Master's degree in Counseling from Arizona State University.
Ketia Johnson
COMMUNITY OUTREACH COORDINATOR
---
Ketia brings her passion for animal welfare and community collaboration to her role as Community Outreach Coordinator, supporting the RedRover Relief program. Through her background in animal sheltering, she has strengthened her understanding of the incredible relationships between people and their companion animals. Ketia earned her Master's degree in Anthrozoology from Canisius College.
Devon Krusko
FIELD SERVICES AND COMMUNITY PROGRAMS MANAGER
---
Devon supports the RedRover Responders and RedRover Relief teams. With a background in shelter management and a love for growing programs that keep pets with their people, Devon finds that RedRover combines both of her passions! At home, Devon reports to five rescued furry friends and loves getting outside with the pups.
Minhhan Lam
PROGRAM COORDINATOR
---
Minhhan supports the RedRover Readers program and Kind News magazine. With a background in Animal Science, she earned her Bachelor of Science degree in Human Development from the University of California, Davis, focusing on humane education. Minhhan nurtures her lifelong love for animals and nature through hiking, kayaking, and paddleboarding with her dog.
Tara Lenehan
EDUCATION COORDINATOR
---
Tara facilitates learning and training of the RedRover Readers program, a role that integrates her passion for teaching with helping children discover tools to build strong self-esteem and positive thinking skills. As she says, "There is nothing better than working with children and being a part of their 'ah-ha!' moment." Tara earned her Bachelor's degree in Communication with a minor in the University Writing Program from the University of California, Davis.
Sheri Madsen
PUBLIC RELATIONS MANAGER
---
Sheri has combined her love for pets with communications to expand awareness and build compassion around the diverse programs and services that RedRover offers. She earned her Bachelor of Arts degree in Communication Studies from California State University, Sacramento. Oscar, her enthusiastic rescue dog, keeps her busy and always entertained.
Laurel Meleski
PROGRAM AND FACILITIES MANAGER
---
Laurel works with RedRover Relief grant programs: Urgent Care, Safe Escape, and Safe Housing. She always knew that she wanted a vocation helping animals and feels that she has truly found her purpose working to preserve the bonds between people and their pets.
Karly Noel
VICE PRESIDENT OF OPERATIONS AND EDUCATION
---
Karly brings her enthusiasm for learning and staff development to RedRover's Operations and Education efforts. She holds a Bachelor's and Master's degree in Education from California State University, Sacramento, and is a Certified Humane Education Specialist (CHES). Karly also serves on the Board of First Love Yourself (FLY) youth organization.
Susie Robert
VICE PRESIDENT OF PROGRAMS
---
Susie supports RedRover through managing the RedRover Relief and RedRover Responders programs and overseeing the coordination of RedRover's volunteer response to emergency situations. She earned her Bachelor of Science degree in Zoology from the University of Edinburgh, and her Master's degree in Animal Biology/Welfare from the University of California, Davis.
Amelia Saris
PROJECT COORDINATOR II
---
As a RedRover Readers team member, Amelia gets the opportunity to weave her passion for education into her work to strive towards a more humane society for animals and people. Amelia holds a Master's degree in Education and is currently completing her Certified Humane Education Specialist credential.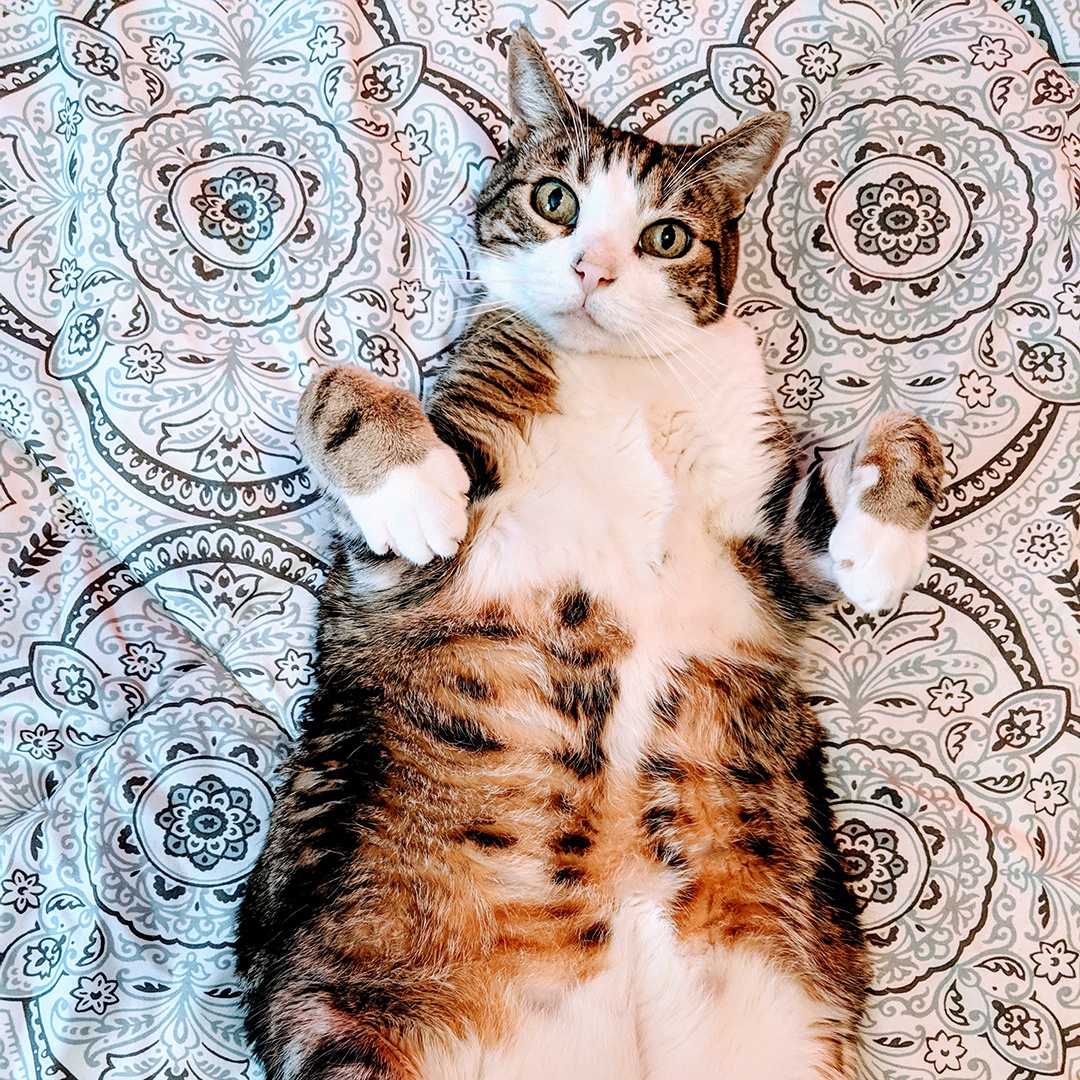 Casey Slagerman
DIRECTOR OF FINANCE AND ADMINISTRATION
---
Casey earned a Bachelor's degree in English with a minor in Animal Science from the University of California, Davis, but she also loves working with numbers. The "full circle" feeling she gets at the end of every work day gives her a strong sense of pride and accomplishment.
Rachel Stevens
DIRECTOR OF PROGRAMS
---
Rachel supports the RedRover Relief, RedRover Responders and RedRover Readers programs while demonstrating the caring, vigilant and unwavering attributes of RedRover's brand. Rachel earned her Bachelor of Science degree in Animal Science from the University of California, Davis.
Nicolette Thayer
MEMBERSHIP ASSISTANT II
---
As RedRover's Membership Assistant II, Nicolette brings her enthusiasm for helping animals and people by connecting with RedRover donors and supporters. She enjoys managing the On-Call Angel program to help animals in need. "There's no greater reward than connecting RedRover Members with a family of a beloved animal who is in a medical financial crisis. Our donors and supporters make all the difference in the world for these people and their pets!"
Savannah Verdon
DEVELOPMENT AND ENGAGEMENT COORDINATOR
---
As RedRover's Development and Engagement Coordinator, Savannah embodies her belief that animal issues are human issues and vice versa. A lifelong lover of animals and social justice, she complemented her Bachelor's degree in Animal Science from University of California, Davis, with a Master's degree in Animals & Public Policy from Tufts University to better understand the complex relationship between people and animals, and how that translates into real-world challenges and policies.
Nancy Xiong
PROGRAM ASSISTANT II
---
Nancy is the Program Assistant for RedRover's Relief Program, handling cases for urgent care grants. With a background in Animal Science and a Bachelor of Arts degree in Psychology, she uses her experience and passion for animal welfare to support pet owners and their beloved companions.
Helia Zarkhosh
COMMUNICATIONS AND MARKETING COORDINATOR II
---
As Communications and Marketing Coordinator II, Helia applies her passion for animals to promote awareness and the advancement of RedRover's mission and programs. Through her graduate studies in Animals and Public Policy, Helia developed a deeper understanding of the human-animal bond, the complex role of animals in society, and the link between human and animal well-being.
Barbara Johnson
Chair
---
Barbara is a human companion to her two rescue dogs. She is passionate about our environment, wildlife and companion animals and making sure that animals are treated humanely. For the past five years, she has been working with RedRover as a consultant on our fundraising campaigns. She recently established her own consulting business, lives in Atlanta with her husband, and is a new grandparent.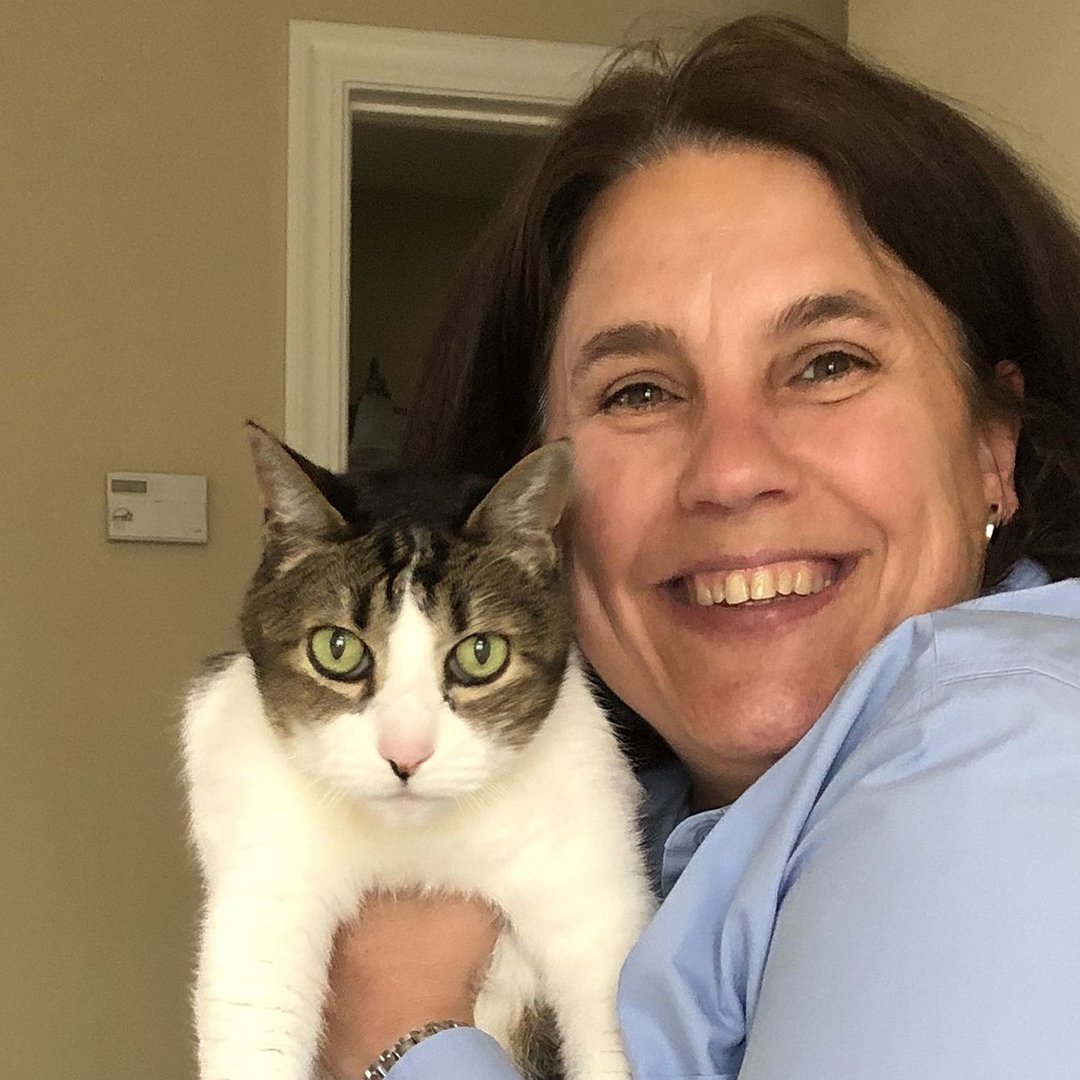 Jenny Coupe
Vice Chair
---
Jenny Coupe lives with her partner and their three rescue cats Mijo, Ryan and MuShu in San Jose, CA. Jenny has a strong passion for animals and is very active in several organizations. She has spent the last 25 years as a Marketing Executive in Silicon Valley and holds a B.A. degree in Political Science from the University of the Pacific.
Kasey Miller
Secretary
---
Kasey is a passionate animal-welfare advocate from Chicago, Illinois. In addition to being a RedRover Responders volunteer and an On-Call Angel donor, Kasey volunteers for her local animal rescue and welfare organization. Kasey is a Licensed Social Worker and serves as the Vice President of Talent & Engagement for a national non-profit association.
Bradley Carroll
Treasurer
---
Bradley shares his home with his rescue dog, Duff, and two adopted cats, Monty and CT. Along with his wife, Anahe, Bradley is very passionate about humane treatment of animals and animal rescue. In addition to his work with RedRover, Bradley and Anahe foster kittens and dogs for the Front Street Animal Shelter in Sacramento. Bradley is an attorney at Downey Brand LLP, the largest law firm in Sacramento.
Antoine Junior Melay
Board Director
---
Antoine Junior Melay has adopted cats for the past 10 years in Boston, Massachusetts, and currently has a beautiful cat named Flash. He is the Director of Experiential Education and Lecturer of Management at Emmanuel College School of Business and Management and sits on several other boards, including the Boston Arts Academy Foundation, and is the former president of the National Association of Black Accountants, Boston. He received his MBA and BS in Corporate Finance & Accounting from Bentley University.
Belton Mouras Jr.
Board Director
---
Belton Mouras, Jr. has been around the humane movement in various capacities his entire life. His father, Belton P. Mouras, was the co-founder of United Animal Nations (RedRover). Belton has inherited his father's love of animals and fondly remembers decades of experiences making a worldwide and local difference to animals though the Animal Protection Institute, RedRover, SPCA and many other animal organizations. In 2017, the Sacramento Region Community Foundation chose him to be a featured donor highlighting his alternative philanthropic activities. He is a long-term Sacramento resident, residing with his wife, Dolores, and their three rescue dogs.
Eskedar Getahun
Board Director
---
Eskedar Getahun is an Associate Director at the Nonprofit Finance Fund. She is an experienced team leader and strategic thinker with a record of advancing excellence in operations, finance, strategy, and talent management for organizations making the world a better place. Eskedar is a first-generation immigrant who believes in leading with compassion and integrity and honoring the interconnectedness of humanity. She lives in Philadelphia with her rescue dog Russell, who brings her endless joy and sloppy dog kisses.
Jessica Lance
Board Director
---
Jessica Lance began working in the community health center movement in 2011 and currently serves as the Chief Financial Officer of a non-profit community health center in California's Yolo County. Jessica was raised in a family that values nonviolence and social justice, and this has directed her personal and professional choices. She recently relocated to Sacramento with her spouse Ro and their rescue dog Sage and enjoys spending time with them hiking, biking, kayaking, and playing ball.