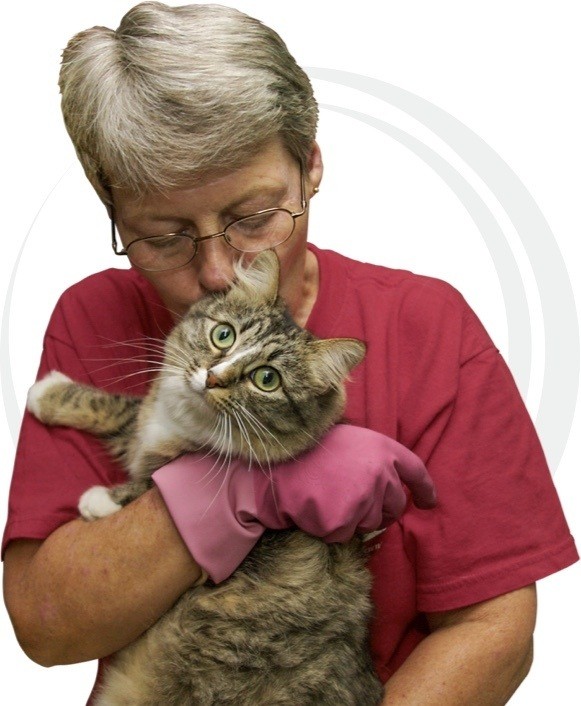 Lend Your Hand
RedRover Responders are volunteers committed to providing care for animals in crisis. As they do, they strengthen their connections to people and pets in their communities and beyond.
Want to make a difference? By joining our team, you'll be trained to provide daily care for animals rescued from natural and man-made disasters. RedRover Responders count time spent in our temporary, emergency shelters as some of the most satisfying volunteer work they do.
Our diverse group of 4,300 active volunteers comes from all walks of life. The one thing they have in common is their desire to make a difference for animals in need.
Our Impact
4,611
Number of active volunteers
428
Number of animals sheltered in 2020
5
Number of deployments in 2020
Testimonials
The highlight of my deployment was holding the animals who were so desperate to have human contact. I could feel them melt into my chest.

RedRover Responders volunteer, 2014 Jefferson County, Arkansas (puppy mill)

It's invigorating. I thought I was going to be tired every day, and I have found that being around these people that are here for the same reason, from all walks of life....By the end of the day, I'm not tired at all....You feel like you have an extended family now.

Donna Gonda, 2016 Domestic Violence Shelter Build Project

The most rewarding part is seeing some of the dogs come out of their shell, even just a little bit. A tiny tail wag on a dog that had previously been completely shut down was a huge thrill for me.

RedRover Responders volunteer, 2016 Madison County (puppy mill)

The teamwork is like nothing I've experienced before when volunteering. At the end of the day, we do it for the animals. And you leave feeling like you have made a huge difference, and new friends.

RedRover Responders volunteer, 2016 North Texas (failed sanctuary response)
Join our RedRover Responders Volunteer Team
Join our close-knit team of dedicated, specially trained volunteers.
Resources
Learn how to lend a hand when it's needed—and what to do to when emergency strikes near you.
Give to the Emergency Response Fund
Your donation helps our team provide clean, temporary shelter and lifesaving care to animals rescued from crisis situations.